Are you someone who tries to boost sales performance and looking for effective ways to show your capabilities with high-performing scores?
If so, we have some good news for you to feed your sales funnel.
There are 3 effective ways to increase your sales performance and boost your productivity with Einstein Analytics!
Let's go through each of them.
Get Key Insights On Your Territory
Einstein Analytics provides you a 360-degree view of your territory which includes your homepage, important metrics, opportunity status, and account penetration.
For a more complete picture of your key accounts, you can drill and get detailed insights on utilization and product sales.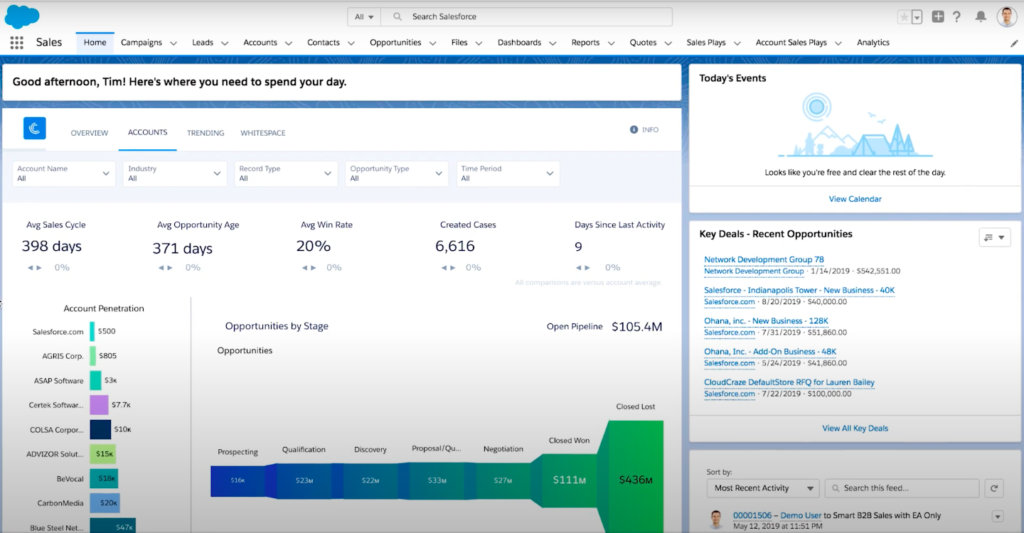 Get AI-powered Predictions & Recommendations
Through predictive analytics, you'll understand your next move, what sales play is to use, and what services and products to offer!
You can view Einsteins predicted closed dates for current opportunities and see what actions you can take to bring them forward.
Prioritize Leads With AI To Take Action
Deciding which leads to focus has never been easier!
Einstein analyzes your leads and gives them a score based on their likelihood to convert.
It provides the factors that impact their score, which will help you understand their status more accurately!
After all, you'll take action and get the most out of your efforts!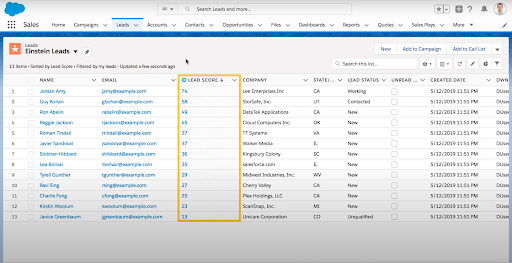 With the power of analytics and AI, you'll get insights, predictions, and recommendations to help you focus where it matters most.
[hubspot portal="8289787″ id="4b80c57f-82f0-408e-9daa-46a858b44832″ type="form"]