What is the Release Date for Salesforce Winter '21?
The main release dates of Salesforce Winter '21 are on the 18th of September & 10th – 17th of October 2020!
However, the Release Date for Winter '21 will depend on your instance of Salesforce. So, you better know your production instance's exact time to be upgraded to the Winter '21 release.
Testing your main use cases in Salesforce before this date is essential to ensure that everything continues to work. Although there is rarely any chance of this, it's important that these checks are carried out anyway.
If you already know where the instance your production Org is located on, you can head over to "Salesforce Trust" and click on your instance name and hit "Maintenances"
This will show you the date of the Salesforce Winter '21 release hitting your Org.
Top Salesforce Winter '21 Features We're Most Excited About
1. Salesforce Anywhere
Salesforce announced this new product at the TrailheaDX conference earlier this year to get better in the "new normal." As the pandemic hit and the company saw how important collaboration was becoming in a digital context, the idea of an app like this took on a new sense of urgency.
Salesforce Anywhere helps users collaborate on the records in real-time to unlock new productivity and customer success levels. Employees can then share information across a team, and have chats related to that information. While there are other chat tools out there, this tool is focused on sharing Salesforce data, rather than being general purpose like Slack or any other business chat tool.
The new Salesforce Anywhere app allows you to embed chat, alerts, comments, and video directly into the Salesforce experience so that you can work together in real-time and make decisions faster.
2. Flow Updates
This release is a great one. It is more powerful than the current. This release includes Flows that can now handle deletions, debug flows as a specific user, auto flow layouts, and more.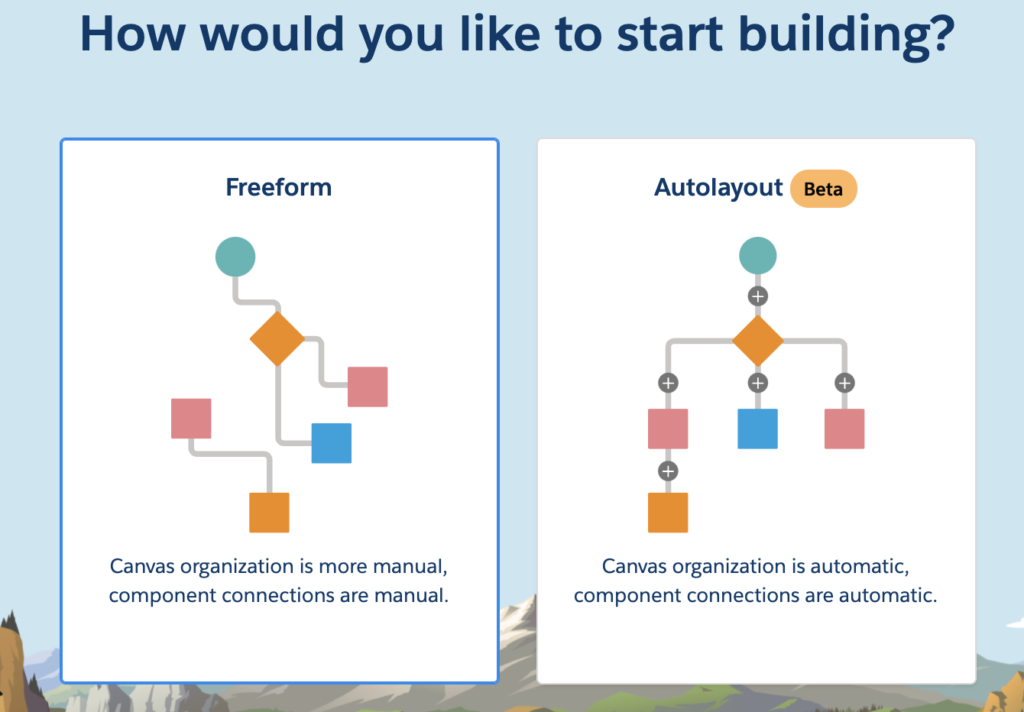 3. Optimize Lightning Page Performance
Page loading speed is a thing that gets lots of complaints from users. That was a severe issue about Lightning pages that display a lot of information. Now, just hitting the "Analyze" button to get recommendations for improvement at the top of the Lightning App Builder will help you solve the elements that are causing the bad user experience.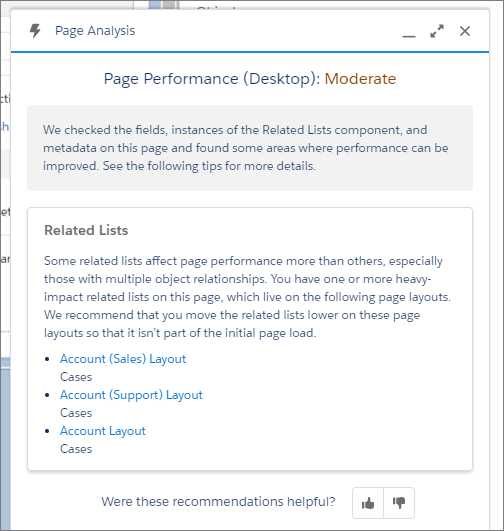 4. Einstein Lead Scoring
Einstein features used to be a paid feature and there was a limitation of needing enough data (1,000 new leads and 120 lead conversations in the previous 6 months) to turn on Einstein Lead Scoring. Now, you can turn it on instantly and it is accessible to the whole Salesforce community. In cases where enough data is not available, Salesforce Einstein will leverage a global scoring model that uses anonymous aggregated data flow and will switch to scoring with your data only once there is enough data to do that.
5. Einstein Opportunity Scoring
Einstein Opportunity Scoring is now offering flexibility to users to choose the opportunities which should be taken into consideration for scoring and selectively pick those opportunities. The ability to exclude any custom opportunity fields from the overall score is one aspect of this new feature to make the scoring model more accurate.
6. Einstein Search
It is the perfect time to enable Einstein Search. In each release, this feature gets too powerful to be neglected. Now, you can enable Einstein Search in professional edition and Search Personalization for multiple objects (GA). This personalized search will bring results based on a variety of factors like previous records and geolocation.
7. Dynamic Forms & Actions
When it comes to customization, these two outstanding tools step in. Dynamic forms allow users to create mini-page layouts that can be placed anywhere by the Lightning App Builder. Also, these can be hidden on a per-user basis. Similarly, Dynamic Actions makes it possible to show/hide actions based on the user viewing the page for a better user experience. These amazing features are out of beta, and everybody can use them now.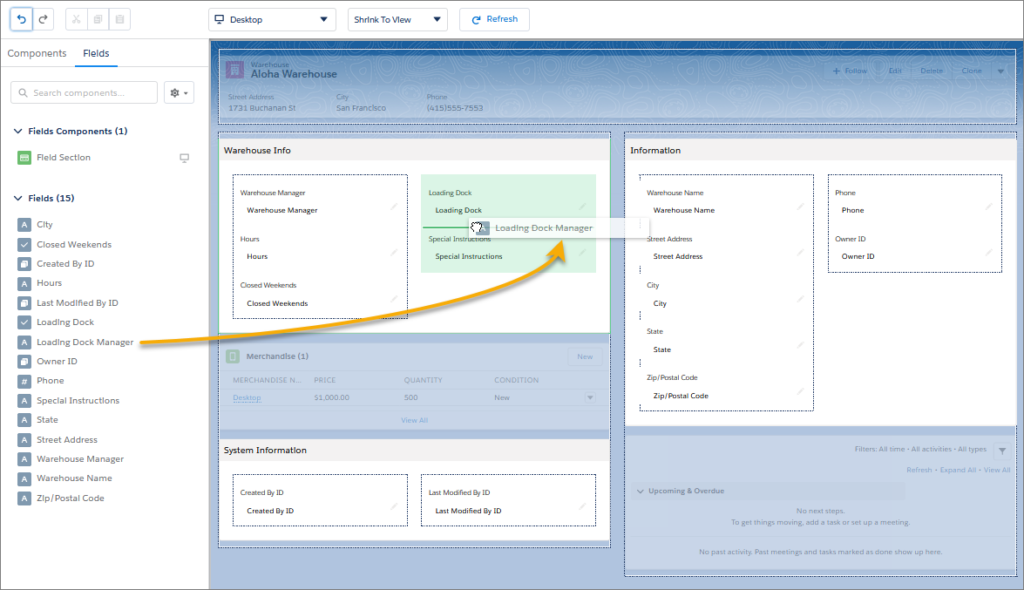 8. Interactive Email Builder
You can now create templates faster and more easily with visual tools in the Email Template Builder. Using a familiar Lightning App Builder style screen, this provides Salesforce with a major boost in the email creation department.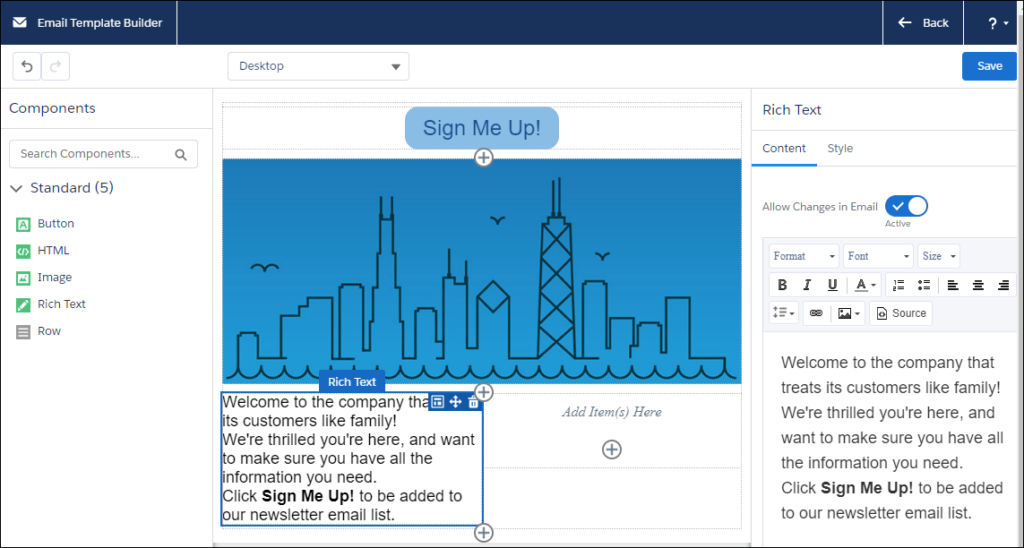 9. Engaging Email Templates
Instead of adding HTML code, users can drag elements to create effective email templates. They can compose email templates with a few clicks to place design elements right where they want them. After creating a Lightning email template, users with the correct permission see the Edit in Builder button.
10. Gmail Integration Upgrades
Sales reps will now see a better look at the Insert Availability window in Gmail integration as a part of integration upgrades with Gmail. Besides that, Sales reps can manually log emails through Gmail integration to the records in Salesforce if Einstein Activity Capture configuration has emails disabled and will be able to set up sharing options if automatic capturing of emails is enabled.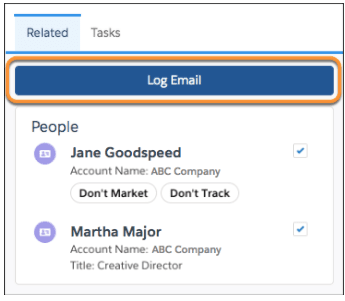 11. Opportunity Change Highlights in Salesforce Winter '21 Release
This feature allows users to rapidly review all the recent changes in their opportunities and get more details around these changes by hovering over these texts and arrows. This is a new feature introduced in Salesforce List Views and Kanban view for Opportunities where text colors and indicator will indicate the changes made to the opportunity amounts and/or close dates in the last 7 days.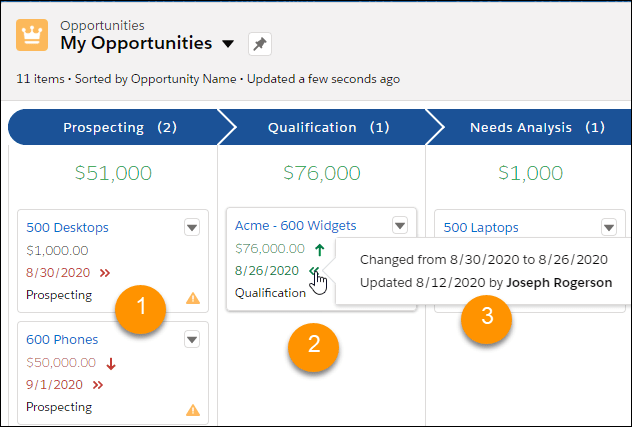 12. Collaborative Forecasts
Salesforce has expanded the collaborative forecasting from iOS to Android with the new release. Also, without leaving the forecast page, Forecast users will now be able to update stages within the opportunity list. Inline editing of the stage was not available in previous versions.
13. LWC-Based Template
You can develop communities that load quickly and scale well using the "Build Your Own" template. Based on Lightning Web Components (LWC), this lightweight template supports fully custom solutions with that programming model that delivers exceptional performance. It is now available as a pilot. Regardless of edition, the template is not generally available unless or until Salesforce announces its generally available documentation or in press releases or public statements.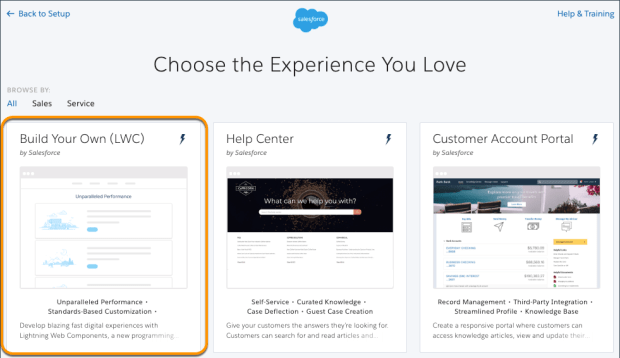 14. View Changes to Deals
Users can now see if Opportunity amounts or close dates have been changed thanks to a simple but organized change to the Opportunity List views in Lightning. Sales Managers who need to stay updated on the movements of deals will have a great advantage of that. Another slight change that benefits Sales users and Managers, you can now update sales stages from the Forecasting tab.
15. Microsoft Integration Upgrades
Salesforce is running a pilot program for Microsoft Teams to Salesforce integration, which will provide users with advanced features about Salesforce records in teams, preview details of records, pin records to channel tabs for easy access, keep records up to date with inline editing, and other features. This feature is not yet available, but you can register for this feature in its current pilot mode by contacting your AE.
16. Dynamic Survey Pages
Salesforce Survey is becoming more and more powerful with each release. Winter '21 creates unique customer journeys by defining which survey page they skip to next based on Salesforce data.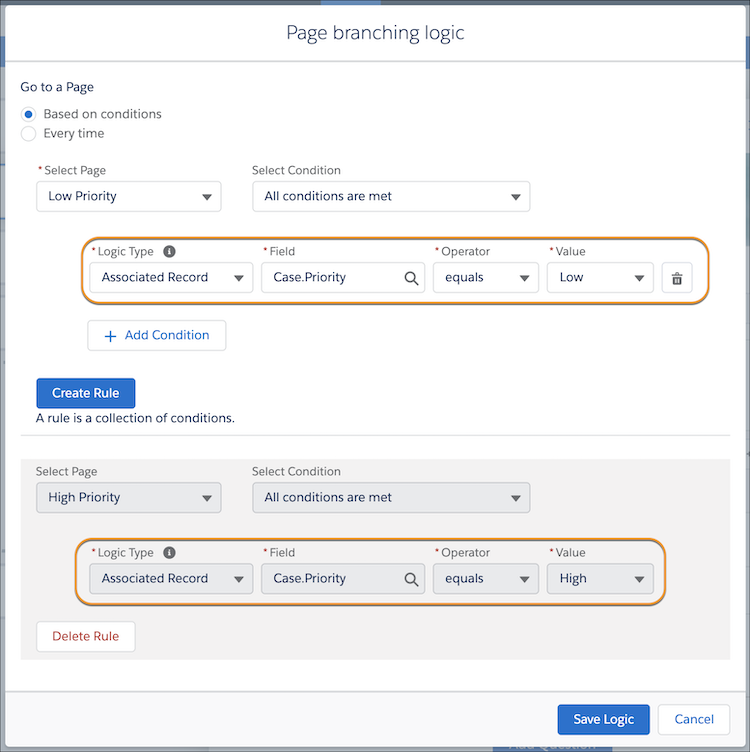 17. Auto Add Fields to Custom Report Types
Adding new custom fields and keeping it up to date is a very hard thing to do when creating a custom report type. You must do it manually. Salesforce now gives users the option of adding new custom fields to custom report types automatically.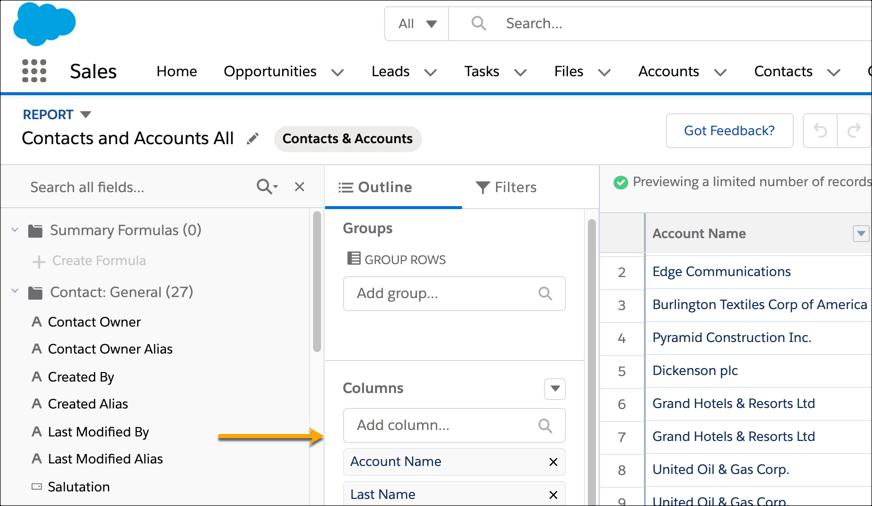 18. Scanning a Barcode in a Lightning Web Component (Beta)
With the new release, you can use the BarcodeScanner API to add barcode scanning to your Lightning web components. Scan UPC, QR, and other standard barcode types from Lightning components running on a mobile device, and look up product details, record inventory scans, save contact details from a conference badge-your code, your way!
Recap of Salesforce Winter '21 Release👇
It is difficult and time-consuming to go through the entire release.
So, we presented a summary and most favorite ones of Salesforce Winter '21 Release.
You can find many other new features and enhancements in this release to help your customers better by discovering the innovations!
[hubspot portal="8289787″ id="4b80c57f-82f0-408e-9daa-46a858b44832″ type="form"]