The massive development in new technologies and innovations drives us to take advantage of it.
However, even with the big motivation for joining the digital transformation, we mostly encounter the dilemma of how to do it properly for our business.
There's no surprise that we all ask such questions like;
How can I deploy new technologies?
What is the right product to solve my problem?
Should I manage the migration in-house or outsource?
How about implementing Salesforce for digitalization
This is a big decision and if you ever consider this leap for your business, congratulations!
Of course, some people just go about to take the challenge themselves while some of them seeking help from experts & consultants.
💡 Most of the companies realize the downsides of diving into this huge digital transformation by themselves and they're ringing the bells of the consulting partners for the implementation and customization projects.
We believe every decision has advantages and disadvantages. So, we really want to help you make the best decision for your business.
What you should look for in a partner of Salesforce
First of all, Salesforce Consultancy requires a great combination of different skills and know-how.
Especially, technical expertise is very important as Salesforce Consultants are spending a lot of time with Salesforce, their customers, and the prospects looking for Salesforce services.
As there are a huge demand and competition in the Salesforce industry, consulting firms need to have some differentiation from the other service providers on the market.
And this is only possible if they have the thought leadership around Salesforce. So better be mindful of that!
The must-have skill is COMMUNICATION!
The most important part of a consulting team is the capability to tell everything about Salesforce either to a very technical person or to someone who has no idea about it.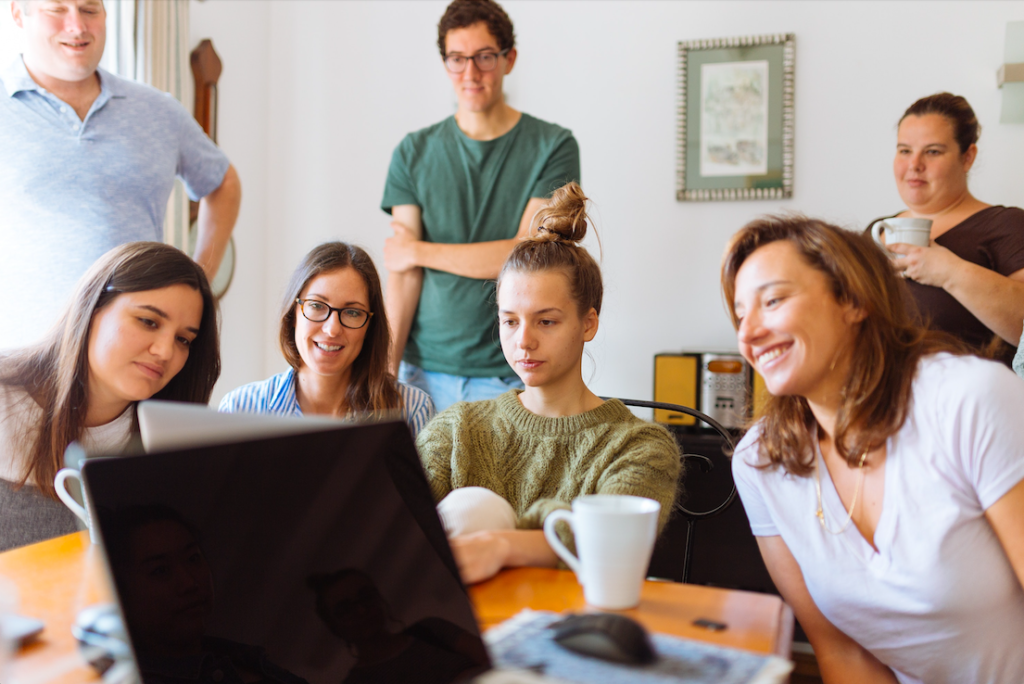 Of course, consultants talk to people in a company with a variety of different roles and functions.
So they should be adjusting their communication appropriately based on the requirements and the context.
Understanding the way they do business is the key
Consulting firms need to understand the way Salesforce does business and they need to leverage that mindset commercially to close deals with Salesforce.
So, checking out their previous projects, happy customers, use cases and the relationship with Salesforce would be wise from the customer side.
Here are 3 more tips for you to have a better understanding of the service you'll get!
👉 See partner's certifications to understand their skilled areas
👉 Review their customer success stories, referrals and testimonials
👉 Make sure your RFP is as detailed as possible to frame the project scope
Pros of working with a consulting firm
Let's talk about the advantages of working with Salesforce Consulting Partner in the implementation process.
1. Industry-expertise ✅
Getting domain expertise is really important in the Salesforce ecosystem. So, most of the Salesforce consultants and partner firms specialize in an industry niche to provide Salesforce services.
So based on your industry, you might want to check out the relevant partners in the ecosystem.
Also, Salesforce experts are really good in their field!
They probably had hundreds of implementation projects and they're good at taking a picture of your current challenges and solutions.
For example, in Vesium, we have thought leadership in Retail & FMCG as we're working with international brands like Philip Morris & Coca Cola.
Even though we deliver many other projects in various industries, we can say that we have the great capability and industry experience around Salesforce.  
Plus, getting support from a Salesforce partner is a much smaller commitment.
In this case, lots of companies alliance with consulting partners to implement & develop such projects as it will definitely take less time and you'll get specialized expertise and knowledge on the Salesforce environment.
2. More time to focus on your tasks ✅
When you start working with the Salesforce experts, you can focus on what matters most for your business instead of shifting internal focus to allow for a huge implementation project.
The reason for our existence is to help you grow & don't think about the rest. We're aware of the challenges of running a business and our mission is to make our customers fully focused on their internal business processes.
So it's better to let the specialists take care of it for you and that's how you invest in your time and resources.
3. Your business will be placed in best hands ✅
Another area you should be concerning is to get a service from people with proven experience and certificates.
Through partnering with an external consultant, your business will be placed in the best hands for implementation with best practices in mind.
We hope you find this article helpful in your decision process.
If you have any questions please get in touch with us and don't forget that if you ever need to grow your Salesforce knowledge and take care of more complex solutions with a business partner, we are here to help!
Through our tailored services, we can meet the unique needs of your customers by building your brand across every marketing channel.
[hubspot portal="8289787″ id="4b80c57f-82f0-408e-9daa-46a858b44832″ type="form"]