What is Salesforce CPQ?
CPQ stands for Configure, Price, and Quote and it's an extension of your CRM to create structured and scalable sales processes. So, CPQ is responsible for the whole product purchase process with product variants and prices based on buyer specifications.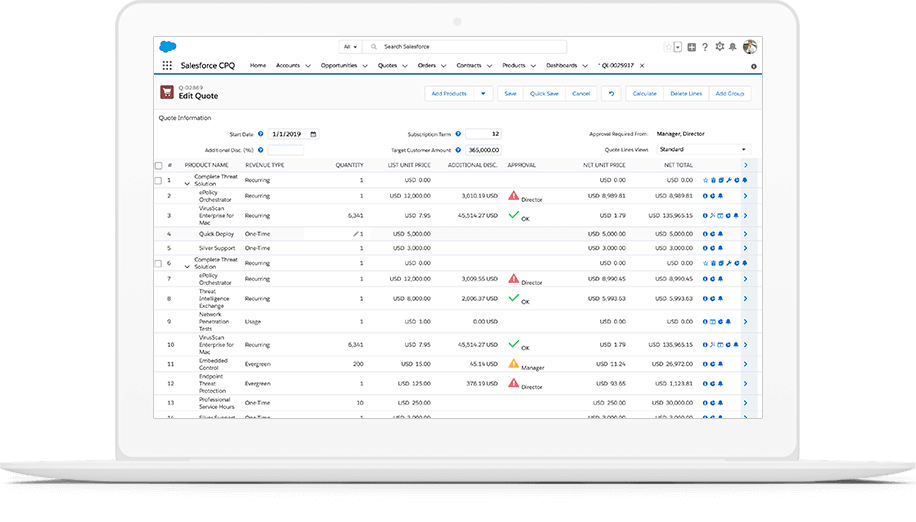 It allows your sales reps to sell the right product combinations by spending more time selling instead of dealing with overwhelming processes in the way.
CPQ controls discounting and automates approvals in order to prevent your business from leaving money on the table.
No matter how complex is your product configurations and service models, CPQ will provide you with accurate pricing across an evolving spectrum of variables.
Especially these days, with a remote workforce, many companies adopt CPQ to provide the best selling experience and meet the expectations of their customers.
They do this because it's tough to overcome the challenges of a complex sales cycle with multiple pricing agreements, country-specific pricing laws and evolving spectrum of variables with different product categories.
In more depth, here is what CPQ stands for:
Configure: In this step, you provide the must-have details about your customer, product/service, and sales process.
Price: This step is all about the pricing details with discounts, accurate quotes and calculations.
Quote: And this is the step you are setting up fully customized on-brand quotes with Salesforce.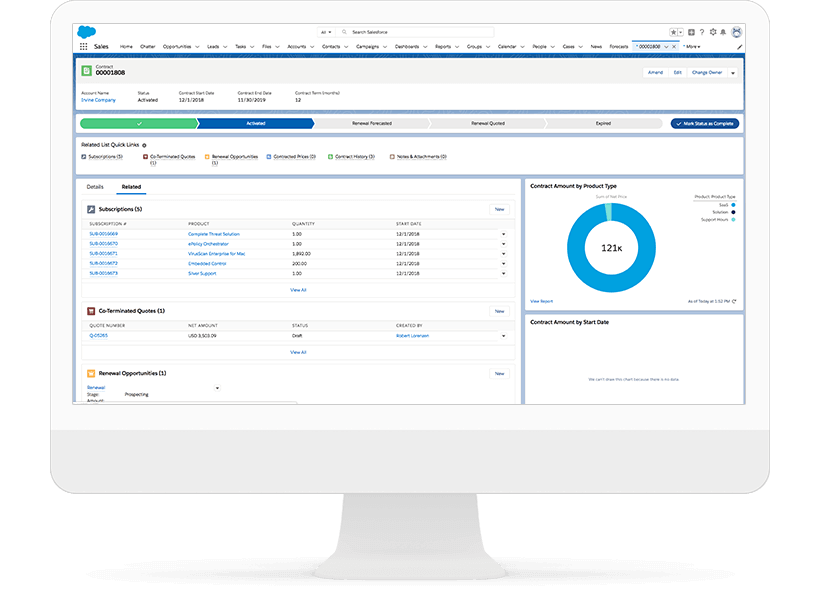 Let's go more into detail about how it helps your business.
1. CPQ helps sales reps close deals fast
Many sales teams are stuck relying on spreadsheets and email regarding the final stages of their sales cycle.
So, instead of moving onto their next deal, they waste hours trying to figure out how to price a product or chasing down a contract approval.
However, CPQ brings a huge change to this process.
Now, your reps will get their own deal-making canvas to speed up even the most complex quote.
It is because CPQ is built to encourage your high-performing sales team to close more deals faster than ever before!
2. CPQ gives companies control and visibility
You don't have to worry about what's being offered and what's being sold anymore.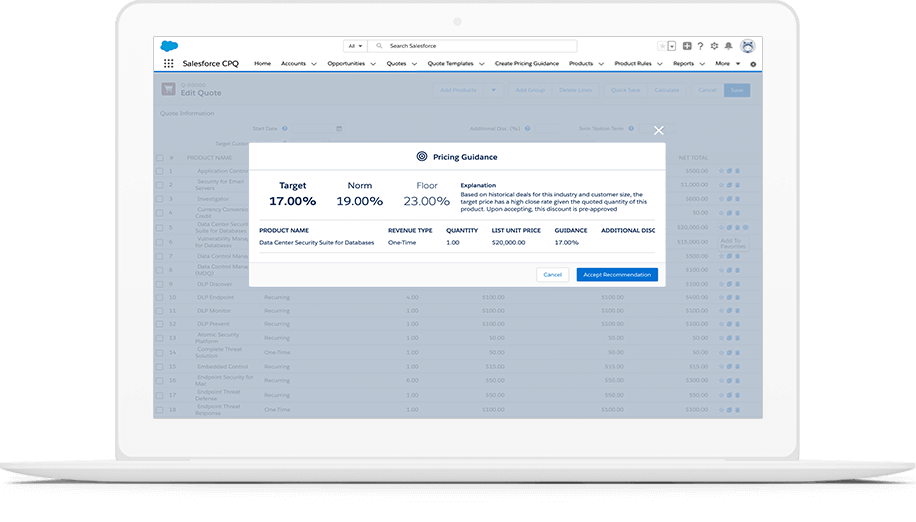 Without CPQ, many sales teams operate under chaotic scenarios, sending out pricing that isn't approved and promising products that no longer exist.
It becomes nearly impossible to accurately track, analyze, or forecast when data is siloed in spreadsheets.
CPQ puts guardrails in place.
Move sales teams away from all of that.
3. CPQ enables you to launch new revenue models.
Today's customers demand more flexibility in how they buy and companies across all industries respond by introducing new revenue models.
But in order to do so, they need to implement technology platforms that support them.
And with CPQ, it's possible!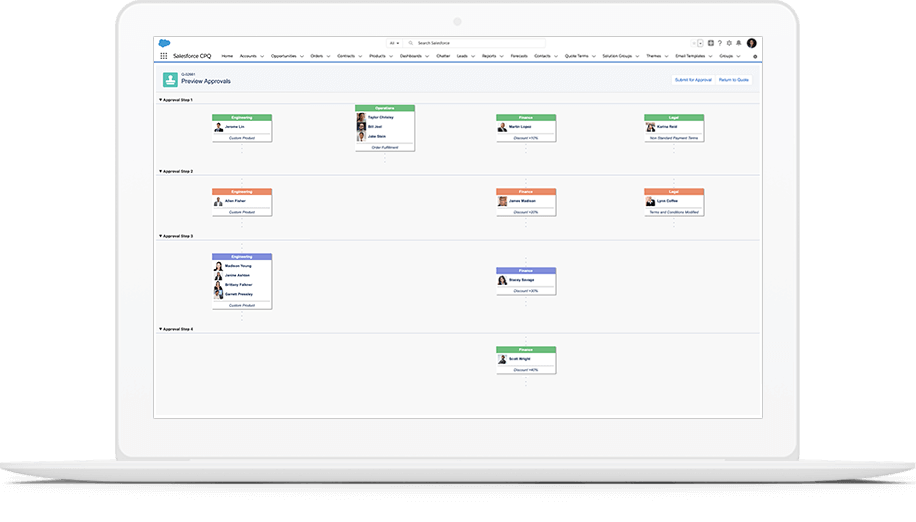 Ready to implement CPQ?
CPQ stands for to empower your sales team with a unified approach to supporting your customer service and finance teams.
With this software solution, there's no need to worry about your sales process anymore because of the reduced sales touches and improved price positioning and quotation quality.
In Vesium, we totally encourage the technology behind the complex CPQ projects around specific industry needs.
Get in touch with us to discuss how we can help you implement and customize Salesforce CPQ for your business. 
[hubspot portal="8289787″ id="4b80c57f-82f0-408e-9daa-46a858b44832″ type="form"]