With the Salesforce ecosystem expanding at such a rapid rate, many companies have the challenge of staying on top of all the latest features and functions.
Today, customers are more demanded than ever before, and providing support is essential to survive in this hugely competitive environment.
Especially if you're a part of a growing company, getting Managed Services for Salesforce could be the best and most strategic decision for you!
Vesium for a Brighter Future: Maintain Your Salesforce Better
Salesforce Managed Service is designed to make sure to get the most from your investment as your business grows and to require services beyond Salesforce consulting. 
For that purpose, Vesium provides continuous support and transformational solutions to help organizations manage and evolve their Salesforce platform.
Our certified Salesforce consultants are focusing more on maximizing your ROI and offering proactive Salesforce CRM support.
As the extension of your in-house team, our Salesforce certified experts offer a comprehensive solution to manage the Salesforce function.
Typically, this service can be provided for much less budget than it would take to hire the same team of experts in-house.
While the functions handled within a Managed Services agreement can vary, you'll often get some services related to;
⚡ Keeping the database clean and optimized
⚡ Ensuring high user adoption
⚡ Spotting low usage of reports
⚡ Other proactive means of keeping Salesforce supporting business growth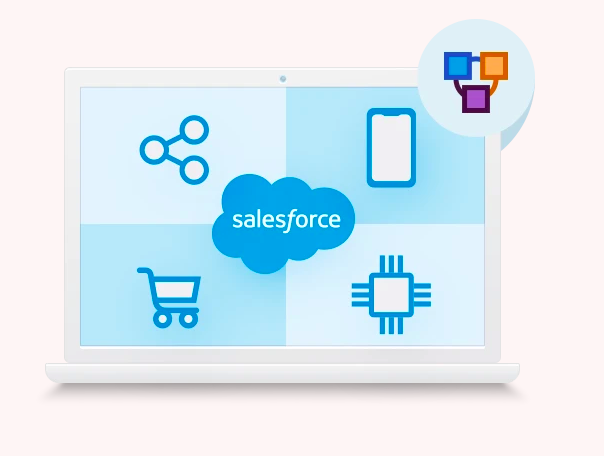 Customer Value for Salesforce Managed Services in Vesium
🚀 Our clients working with us for Salesforce Managed Services see an increase in their employees' time developing customer relationships and hitting sales targets.
🚀 With proper configuration and administration, their sales workflows are simplified and delivered in minutes rather than hours or days.
🚀 Their management team has immediate access to the reporting to understand what's working and what's not.
🚀 Executives quickly get a handle on the key drivers of business success with the right information at their fingertips.
Take Action For Your Business
Your org can now access world-class support, 5-star certified Salesforce experts, and a value-based pricing structure.